Parking Lot Line Striping Saginaw MI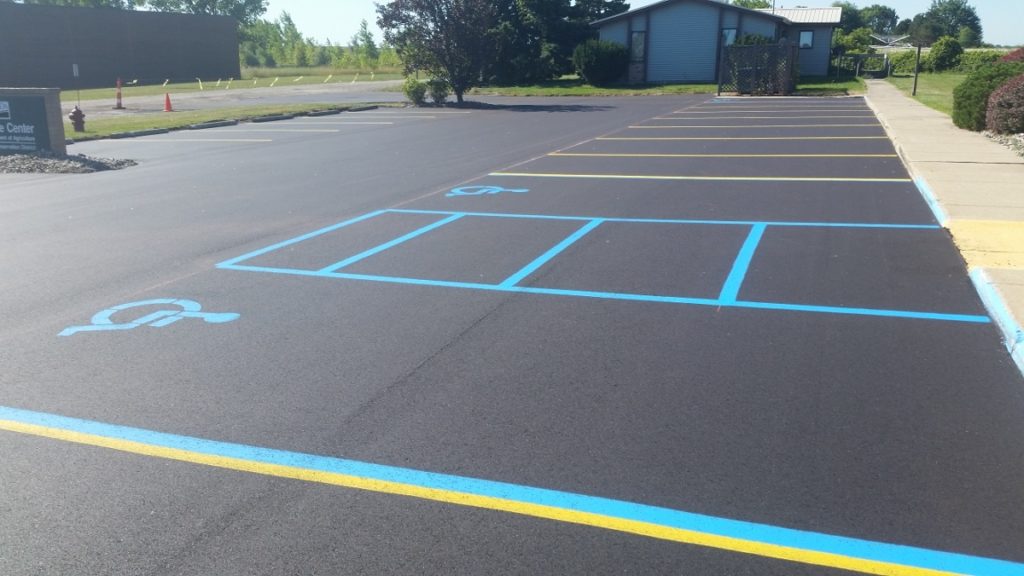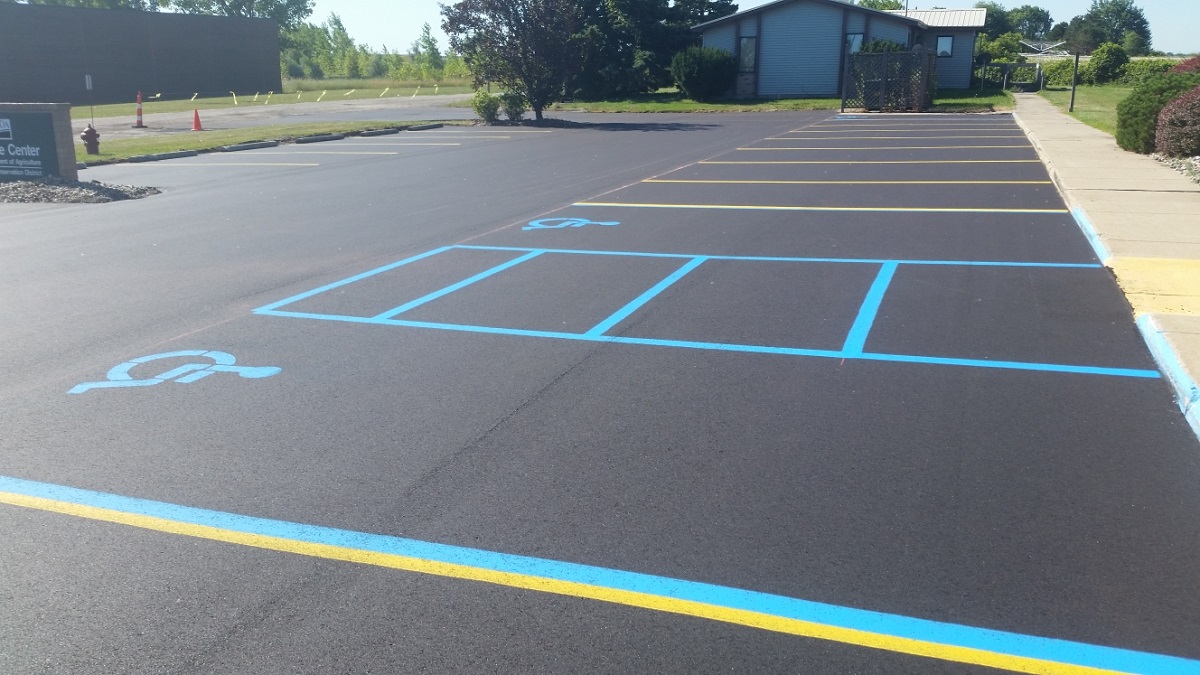 As you may already know, asphalt-paved parking lots will require maintenance from time to time. One routine maintenance technique is to re-paint the lines to improve the look of existing pavement. Re-painting (line striping) of an asphalt parking lot is usually recommended every 1–2 years. The frequency will likely depend on the amount of wear and tear to the parking lot, caused by the volume of traffic and usage.
Line striping using high-quality paint in your parking lot is important for a number of reasons. By using quality paint, you will ensure a greater life expectancy for the clean look of your paved lot. Aside from aesthetic value, the striping also serves the important function of clearly demarcating individual parking spaces and directing parking lot traffic to ensure safety for drivers and pedestrians alike. You will also want your speed bumps to be painted a vibrant yellow in order to draw proper attention to them.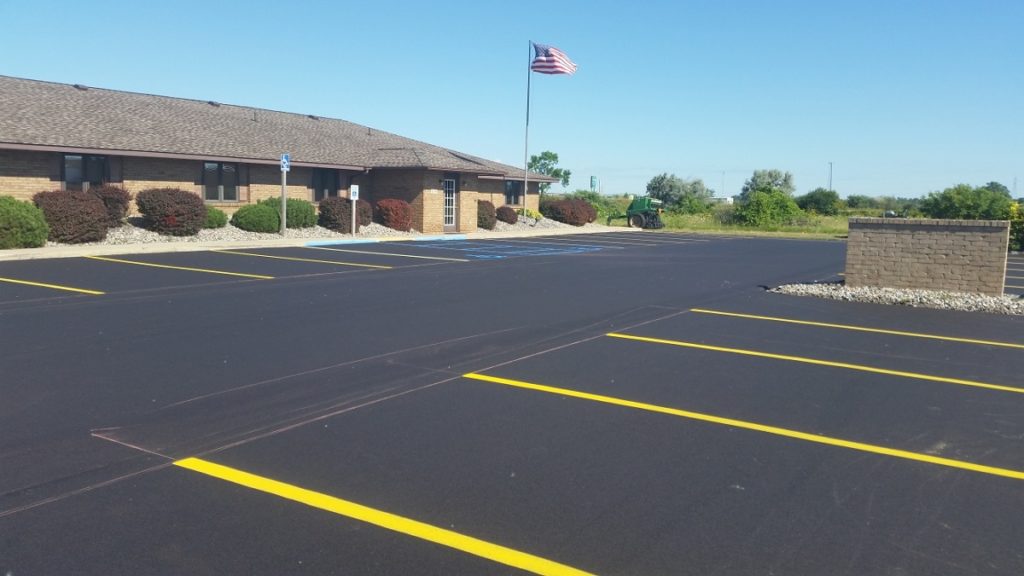 Line striping is a great way to keep a parking lot looking new and professional. Costs spent in advance for high-quality asphalt striping will help you reduce maintenance expenditures later on. Customers and visitors will appreciate a well-designed and freshly-painted parking lot. It is likely the first thing that visitors notice when arriving on your property, so it should look great. A brightly-striped asphalt parking lot can contribute to a positive overall impression of your property.